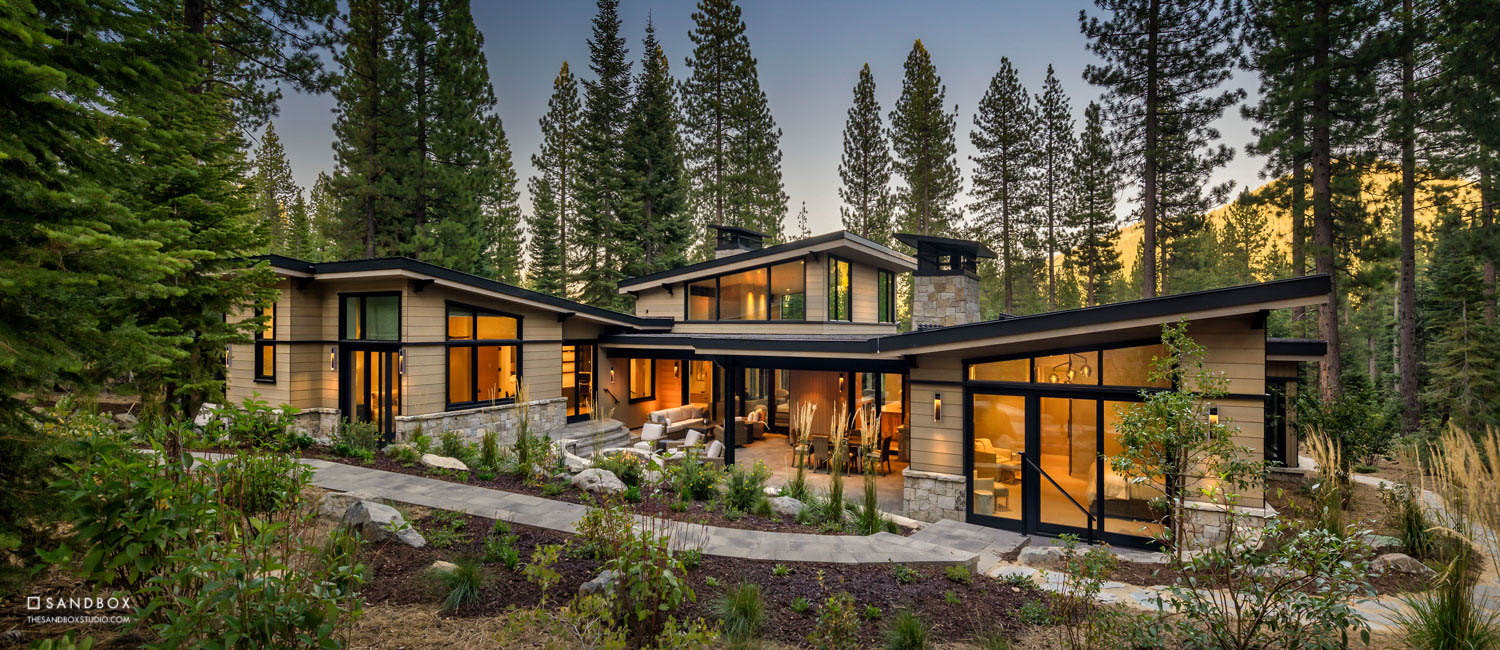 Martis Camp Homesite #154
STYLE:
Mountain Contemporary
LOCATION:
8203 Valhalla Drive, Truckee, CA
SIZE:
5,360 Sq. Ft.
TEAM:
SANDBOX – Design + Engineering
Mark Tanner Construction – Builder
Walking into this home of bright open spaces, tons of natural light, soaring ceilings, ample outdoor living, amazing natural surroundings, and countless luxuries, you can't help but feel an overwhelming tranquility! This home was designed by SANDBOX with attention to every detail, creating a relaxing retreat perfect to get away or host close friends and family.
Composed of shed and flat roof forms, expressed steel structure, modern fenestration, light natural siding with contrasting dark trim, and blocky stone, this home is a unique take on Mountain Modern architecture, yet perfect for it's natural context. Extravagant details, such as the monumental great room fireplace or grand entry, add an extravagant touch to this home of clean lines and simple forms, while elements like the outdoor water feature keep the home in touch with its surroundings.